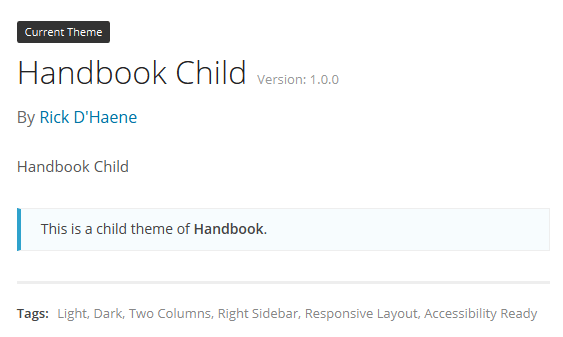 What is a WordPress child theme?
The WordPress team has done a great job of summing it up in their codex: http://codex.wordpress.org/Child_Themes. But I'll dispense the knowledge in my own words just the same.
A child theme is so named for its relation to a parent theme. When a child theme is installed and activated it makes use of all of the files that are present for the parent theme EXCEPT for any files located within the child theme directory which have the same name and are in the same folder or sub-folder location. So, if you have a website template named home-template.php and you would like to modify its design or layout at the page level in some manner, all you would have to do is copy the file from the parent theme's directory over to the child theme's directory. Of course, if the file is located in a sub-folder within the parent theme, it will need to be placed within the same sub-folder within the child theme to function as desired.
Why? A child theme just seems like extra hassle.
Well, while child theme's represent a bit of extra effort, there are distinct advantages to their use which make them indispensable in certain situations. The most popular reason would be for the purposes of preserving theme and file customizations while maintaining the ability to update the parent theme. As you may imagine, WordPress themes need to be updated from time to time. When an update is performed, all of the files that are present within the WordPress theme are overwritten with the new, base, default install files that are contained in the update. Therefore, any customizations that were made directly to the theme have been lost, or clobbered — overwritten. With a WordPress child theme in place taking care of any theme code modifications the parent theme is capable of being updated.
If you would like to setup your child theme yourself, here are some great instructions: http://codex.wordpress.org/Child_Themes#How_to_Create_a_Child_Theme.
If you would like help with the setup of a child theme for your WordPress website please don't hesitate to get in touch.